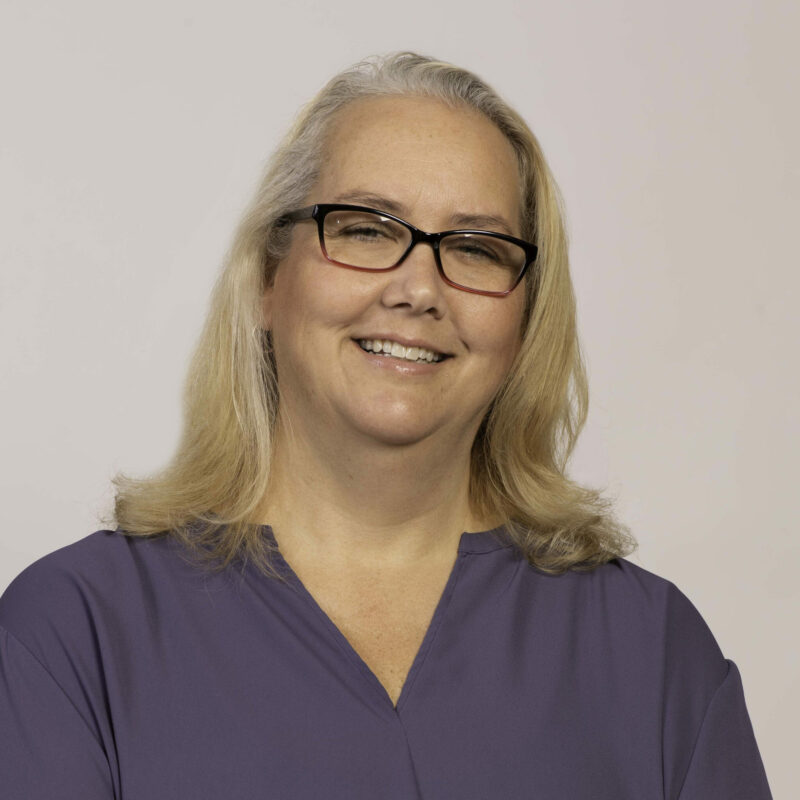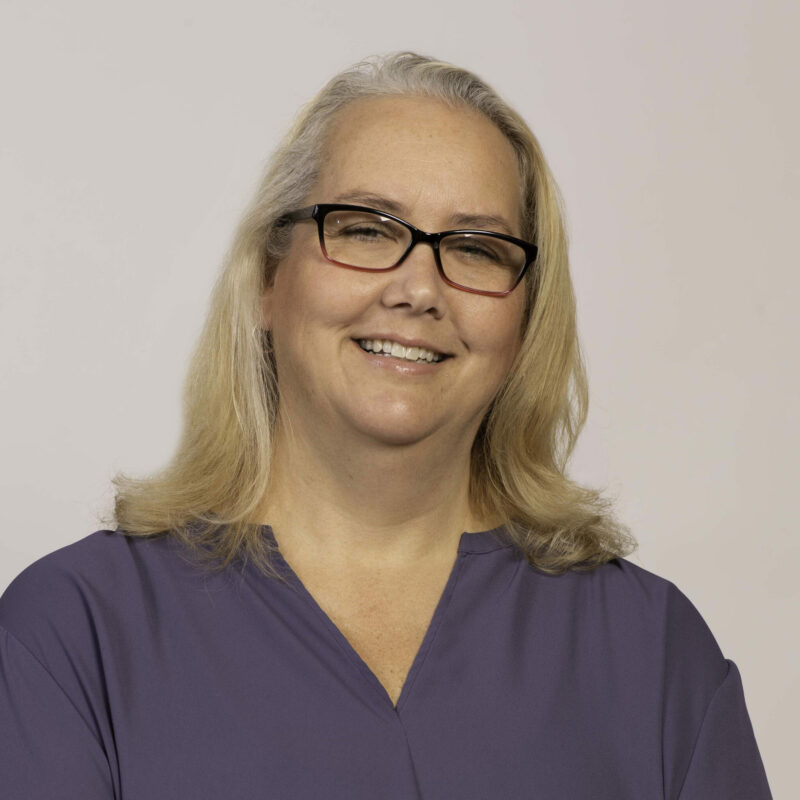 Kathleen (Kasey) Harding, Director
Ms. Harding began her career at CHC as the Director of the Ryan White Program. Since then, she has taken administrative and programmatic responsibility for Healthcare for the Homeless (WYA), Hepatitis C, and TEACH–BMT Programs. She was responsible for the development & implementation of CHC's HIV prevention and PrEP programs, providing health care services for vulnerable populations.
Marwan Haddad, Medical Director
Marwan Haddad is the Medical Director of the Center for Key Populations. He joined Community Health Center, Inc. in July 2006. He received his Bachelor of Arts degree from Harvard College and his medical degree from McGill University. He completed his family medicine residency at University of Toronto and obtained his Masters in Public Health from Johns Hopkins University. He is board certified in Family Medicine. He is certified by the American Academy of HIV Medicine as an HIV specialist. He was also the recipient of the 2011 Primary Care Leadership Award presented by the Connecticut Center for Primary Care. Dr. Haddad is an Assistant Clinical Professor of Family Medicine at Quinnipiac University. Since January 2012, Dr. Haddad has led the CHC Project ECHO HIV, Hepatitis C, and Buprenorphine programs which expand the integration of these programs not only within CHC but nationwide. This model of care utilizes didactic and case-based learning via video conferences with medical providers, offering ongoing support, consultation and guidance to aid in delivering care to the HIV, Hepatitis C, and opioid using populations. Moreover, Dr. Haddad has taught and lectured at state and national conferences on HIV, Hepatitis C, medication assisted treatment and substance use management, and integrated care. He has published research on the integration of medication assisted treatment such as buprenorphine in community health centers examining both substance use as well as primary care outcomes.
Doug Janssen, Outreach Coordinator
Doug has been with Community Health Center, Inc. for seven years. He has a passion for medical outreach, particularly to communities that are underserved. His main position involves outreach in the area of HIV and Hepatitis C which includes attending and holding events in the community to share awareness and offsite rapid testing for both of the viruses. This involves public speaking to groups of all sizes and private sexual health discussions. He also provides or assists in outreach for all the units at the Center for Key Populations, including our medication assisted treatment unit and our Wherever You Are (or WYA or primary care for those that are home challenged or homeless) unit. Doug identifies as a proud cis gay and supports/advocates for the LGBTQ community in whatever ways are possible, personally and on behalf of CHCI. He is particularly concerned about the disenfranchisement of folks in this community and the intersection of that with public health generally.
Michael Lauro, Substance Use Counselor
Michael Lauro is the Substance Use Counselor of the Healthcare for the Homeless Program as well as for the Suboxone (Buprenorphine) Program at Community Health Center. He sees patients on an individual basis in shelters across the state and at CHC's New Britain site. He also runs Suboxone groups. He is a Certified Alcohol and Drug Counselor and has been a substance use counselor for 3 years. He previously worked at various agencies with underserved populations in numerous capacities including HIV counseling and testing. His life's work includes a strong social justice background– he once organized a march with over 100,000 attendees, walking with famed labor and civil rights activist Ceasar Chavez at his side.
Maria Lorenzo, Medical Case Manager
Maria Lorenzo is the Medical Case Manager for the Center for Key Populations. Maria joined the Community Health Center in July 1997. Maria is bilingual- fluent in Spanish and English. Maria works closely with patients who are living with HIV by providing intervention, support, and advocacy. Maria also partners closely with outside community agencies and helps connect patients with these resources. Maria has just obtained her Bachelor of Science degree with a concentration in Human Services and will be continuing her education with a goal to pursue her Master of Science degree with a concentration in Organizational Management and Leadership.
Jeannie McIntosh, APRN, FNP-C, AAHIVS
Jeannie is a family nurse practitioner and HIV specialist with the Center for Key Populations. Her clinical practice focuses on HIV/AIDS, viral hepatitis, substance use disorder treatment, and LGBTQI health (including gender-affirming hormone therapy). Additionally, Jeannie works with the WYA healthcare for the homeless and CRVFHP farmworker health programs. She precepts CHC's NP residency and CKP fellowship and is also on the faculty of Weitzman's Key Populations ECHO. Jeannie holds a BA in Spanish from Middlebury College and an MSN from Yale University. She is fluent in Spanish and conversational in both Portuguese and Indonesian.
Traci Norman, Program Director
Traci currently manages and oversees the operation of the Medication Assisted Treatment programs at 12 of Community Health Center's sites, and is a faculty member of the Weitzman ECHO MAT. She is committed to providing integrated care for individuals who have opiate and other substance use disorders. As Project Director of HRSA's Substance Use Expansion grant, she works alongside her team to provide greater support for the clinical teams and patients at each site through care coordination and Behavioral Health support services. Her work on this grant also entails substance use prevention/education, as well as overdose prevention/education. Ms. Norman has worked with and advocated for individuals with substance use disorders for over six years in the public health field. She began her time at Community Health Center Inc. as the first Care Coordinator for the Buprenorphine Maintenance Therapy Program in 2013. She holds a Bachelor's degree in Biology from the University of Connecticut, Certification in Health Education and will begin pursuing her Masters of Public Health in 2019.
Briana Reaves, Suboxone Care Coordinator
Briana Reaves is the recovery care coordinator for the Fairfield County Medication Assisted Treatment (MAT) program at Community Health Center Inc. As a recovery care coordinator, she screens and assists patients with getting connected with primary and behavioral health treatment. Her work also entails providing support to the clinical staff by communicating and documenting patient information that pertains to their treatment plans. Ms. Reaves has always been motivated and dedicated to helping underserved populations. She holds an MBA with a concentration in healthcare management and plans to continue to further her education.
Raneda Porter, Program Manager, Community Health Best Practices AmeriCorps Program
Raneda Porter, a native of Hopkins, South Carolina graduated from Winthrop University with a Bachelors in Social Work, received her Masters in Social Work from the University of South Carolina and is a licensed master social worker. Throughout her career as a social worker, Raneda has been an avid advocate for early intervention, mental health well-being, and equitable health care, finding great purpose and fulfilment in working with underrepresented and vulnerable populations, particularly in the area of children and family services. Raneda joined the Community Health Center in 2016 as the Clinical Supervisor for Nurturing Families Network (now Healthy Families Partnership), becoming the Program Manager a year later. Raneda now serves as the Program Manager for the Community Health Best Practices AmeriCorps Program, continuing her commitment to providing quality services and education to address major community health issues. She is responsible for overall program management and administrative oversight of the six Community Health Best Practices AmeriCorps program sites located in Connecticut, Massachusetts, New York, Arizona, California, and Hawaii. Since beginning her tenure at the Community Health Center, Inc., Raneda has also become a certified Mental Health First Aid Instructor and also serves as a Weitzman Institute Quality Improvement Coach.
Susan Brule, MSW, Program Manager, Healthy Families Partnership Program
Susan Brule has been working with the Parents as Teachers program; a home based intervention and parenting education program with CHCI for seven years. Ms. Brule has her Associate's degree in Human Services from Tunxis CC, Bachelor's Degree in Social Work from Saint Joseph College and Master's Degree in Social Work from the UConn School of Social Work. Ms. Brule has been working with family centered programs for twenty years and specializes in early intervention approaches. In her free time, Ms. Brule enjoys spending time with family, practicing her photography skills and gardening.
Marisa Ortiz, Care Coordinator
Marisa is a care coordinator for the Suboxone MAT program at our Community Health Centers in New Britain, Bristol, and Enfield. Marisa is bilingual- fluent in Spanish and English. She has obtained her Bachelor's degree in Social Work from Central Connecticut State University and plans to purse to continue her education and pursue her Master's Degree. She loves being able to work with the clinical staff to provide services to those in need.
Stephanie Cruz, B.S., Bilingual Family Support Provider, Healthy Families Partnership Program
Stephanie is a Meriden native with a passion for community work. She earned her Bachelors in Psychology from the University of Saint Joseph. She is experienced in working with children and families and has been in the school, community and clinical setting. Stephanie's energetic personality is demonstrated through her constant laughter and excitement. During her free time, you can find Stephanie playing with her children and visiting ice cream shops around CT.
Carmen Pina, Bilingual Family Support Provider, Healthy Families Partnership Program
Carmen works for Healthy Families Partnership as a Family support provider. Her determination and commitment to help families in the community is shown by her 16 years of experience in this field. She loves working side by side with families to improve the overall well-being of children. Providing education to families and creating community connections brings her much joy and gratification. Her love and compassion extend beyond her work. During her downtime she enjoys spending time with her family and watching her grandchildren grow.
Not pictured:
Maria Torres, A.S., Bilingual Family Support Provider, Healthy Families Partnership Program
Maria Torres has been a family support provider for 6 years. She currently holds an Associate's Degree in Early Childhood Education. She loves working with families and helping the families reach their goals. Her goal is to continue my education to receive her bachelor's degree in Human Services.
Janelly Torres, MSW, Bilingual Family Support Provider, Healthy Families Partnership Program
Janelly Torres is a Family Support Provider for Healthy Families Partnership. She joined the Community Health Center, INC. in May of 2014 and has an extensive background working in the Human Services field. She is also bilingual in Spanish and English. Janelly holds a Bachelor of Science degree with a concentration in Human Services and a Master of Social Work degree. She works closely with families in various communities and provides education, support, and referral services to empower families.
Bernie Delgado, CKP Nurse Supervisor, WYA Program Care Coordinator
Bernie is responsible for the oversight of all programmatic and clinical duties associated with patient care in the homeless shelter sites. Bernie plans and implements community events such as health fairs and flu clinics for patients, establishes provider networks for patients and works with patient assistance funding services to secure treatment for patients who are uninsured or underinsured. Bernie is responsible for all aspects of site safety and DPH licensure at all WYA sites. She actively participates in quality management projects on a regular basis.
Alexandra Stearns, Care Coordinator
Alexandra is a Recovery Care Coordinator for the MAT program. Alexandra Stearns joined Community Health Center in 2017 on the operations team, the operations team works to support CHCI patients and providers. Before accepting her new role as a Recovery Care Coordinator in 2020. Alexandra has a goal of providing compassionate and quality services towards the people she works with as well as enhancing the lives of individuals in the recovery community. Alexandra has a Bachelors in Sociology from Quinnipiac University and has an extensive background in working in the human services field for over 13 years. Alexandra also has an extensive knowledge about resources available in the communities throughout CT through experience working at Connecticut's 211 info line.
Caleb Jean, Care Coordinator
Caleb is Recovery Care Coordinator in our Medication assisted Treatment program for the Meriden, Waterbury and Clinton sites of the here at Community Health Center. Caleb's primary role here is to screen and connect new patients to primary care and behavioral health treatment. Along with connecting initial patients to our MAT program, Caleb supports our providers by communicating and documenting patient information regarding their treatment plans in hopes of retaining patients in the MAT program. Caleb received his Bachelors at Springfield College in Health Science and Social Justice in 2018. He is continuing his education currently at the University of Connecticut as he works on his Master's in Public Health with hopes of someday working in the field of epidemiology, researching social and behavioral trends in underserved populations.